Newly available, this bangle bracelet is perfect for raising awareness during June Awareness Month (JAM) or any time.
The charm says, "Stop the Rock" and features an awareness ribbon in silver and blue, the colors for neurological diseases and disorders like MdDS. Feel free to change the charm's blue background to your favorite color, and make it perfect for you, too!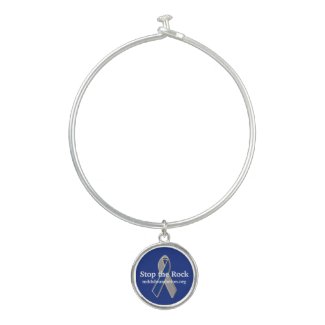 Awareness Ribbon Charm Bracelet
Buy it now on Zazzle.

P.S.: ⭐⭐⭐⭐⭐⭐ Gold stars for our six volunteers who've been helping to update the doctors list on our website. We've gotten through 26% of the list and could use more help. If you'd like to help, you can find all the details here:
Perfect for JAM. Perfect for You.
was last modified:
February 4th, 2018
by