I call this "Floating Away," as I am constantly feeling that I am floating or bobbing in water, or floating on clouds. I have had MdDS three separate times, with my current episode occurring right now. I am on the 6th month of this episode.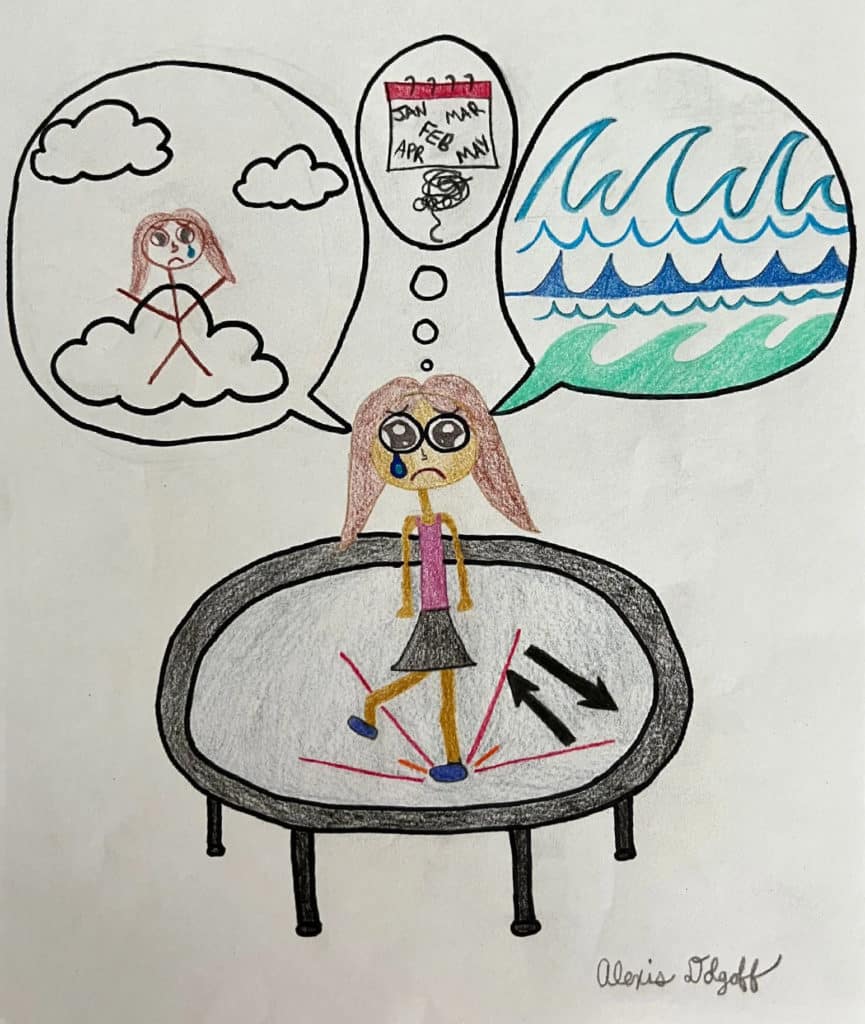 I am a Doctor of Physical Therapy and I have been writing a medical book to go into details of all vestibular disorders but especially MdDS and my entire experience with it. The whole truth of it. My hope is to not only increase the recognition of MdDS but to also bring knowledge, comfort and strength to those suffering with MdDS.
I am grateful for this opportunity to be creative and express what I feel on paper, since putting it into words is sometimes so incredibly difficult. ~Alexis Dolgoff, DPT
A Note on Getting Diagnosed
While primarily diagnosed by an otolaryngologist or neurologist, you can get a diagnosis from a Physical Therapist, Family Doctor, or any health care professional that is familiar with MdDS. The diagnostic criteria published in the Journal of Vestibular Research is a valuable reference that helps differentiate MdDS from BPPV, Vestibular Migraine and other similar disorders.